About the project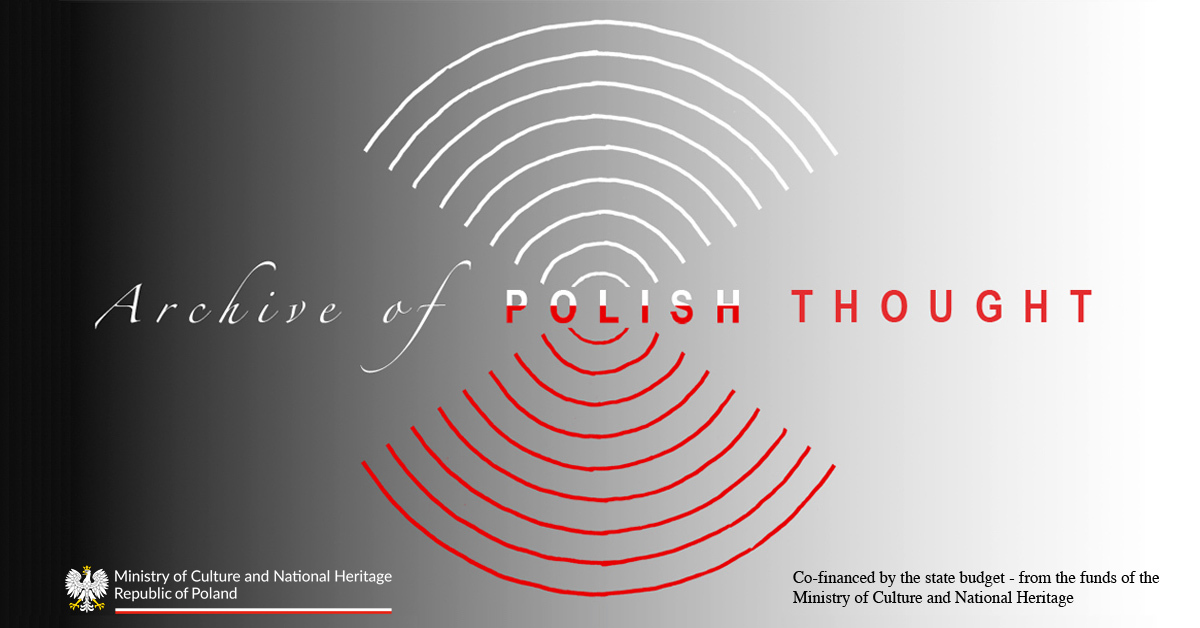 The aim of the project is to recall and popularise important texts by outstanding Polish thinkers of the 20th century.
The selection of texts is dictated by the importance of the subject matter, the depth of intellectual insight into the essence of problems, and, at the same time, the clarity of formulated thoughts. The selected topics are universal in character, and the issues they address are, in a way, immune to the passage of time as they touch upon what is constant in human nature - and, more broadly, in the world.
As part of the project, we translate selected texts into English and use Internet promotion tools to reach the largest possible audience outside Poland.
We are convinced that in the sea of information chaos and shallowness of intellectual and emotional recognitions, thanks to the Archive of Polish Thought, we can create islands of reliable reflection on important issues of contemporary times.